Our Service To
The Community

Empowering 2 Excel provides mentoring services and training tailored to the recipient and their family. Our recipients have direct access to a licensed clinical psychologist and family therapists for all their therapeutic and counseling needs. Empowering 2 Excel assign Basic Skill Trainer and Psychosocial Rehabilitation mentors to work directly with the recipient and their family.
Highly qualified clinicians and doctors provide diagnostic assessment services to screen and identify high risk areas upon admission to rehabilitation services and develop a written plan of care in conjunction with the client and his/her caregivers in accordance with the client and family needs.

• Mental Health Assessments
• Crisis Intervention
• Individual Therapy
• Family Therapy
• Group Therapy
• Psychiatric Evaluations
• Medication Management
• Depression
• ADHD/ADD
• Sexual, Emotional & Physical Abuse
• Anxiety
• Diabetes Education
• Developmental Disorders
• Anger Management PTSD Grief/Loss
Basic Skills Training (BST)
Designed to help recipients learn constructive cognitive and behavioral skills through positive reinforcement, problem solving and other training techniques. Services focus on: basic living and self-care (grooming, hygiene, etc.), social skills, communication skills, academic achievement, transitional living skills, organization and time management.
Psychosocial Rehabilitation (PSR)
Designed to target psychological functioning within a variety of social settings. Interventions used while working with recipients are designed to reduce psychological dysfunction and restore recipients to their highest level of functioning. Services focus on: behavior management, social competency, problem identification and resolution, effective communication, moral reasoning, identity and emotional intimacy, life goals, coping skills, dealing with anxiety, self-sufficiency, and sense of humor.
Individual, Group, and Family Therapy
Empowering 2 Excel provides individual, group, and family therapy by licensed Marriage and Family Therapists, Clinical Social Workers, and Interns. Issues addressed in therapy may include depression, anger management, grief and loss, personal trauma, relationship issues, and many others.
---
Speciaized Day Treatment
Empowering Youths 2 Excel Project. Our Staff (5:1 Client/Staff ratio) provides clients ages 4-17 with social skills, individual therapy, play therapy, group therapy, fine and gross motor skill developmental activities, language, speech, and communication skills activities.
After School Treatment
Children who participate in the program will work with qualified staff at the after school program to focus on the following skills: social, problem solving, communication, organization and lime management. Staff will facilitate whole and small groups to teach these skills using a variety of therapeutic methods.
Eligibility
We are contracted with Nevada Medicaid to provide Rehabilitative Services Tor fee for service recipients. We work with Dept of Family Services (DFS), Child Protective Services (CPS) and we accept payments from the majority of private insurance companies.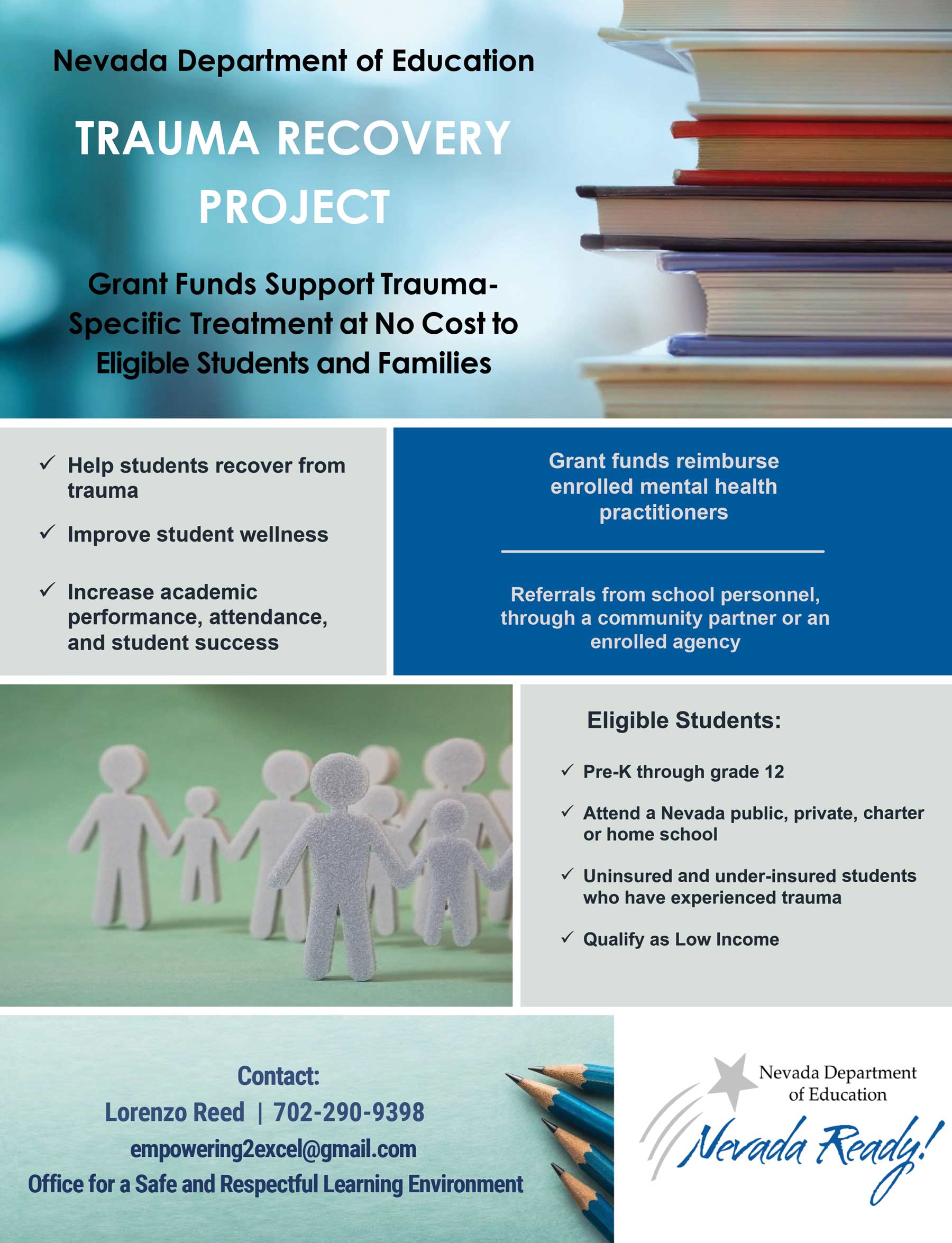 Purpose Driven
Empowering 2 Excel strives to empower each client to achieve his/her highest level of functioning to enhance their quality of life. Our community believes that this can be accomplished while still maintaining the highest ethical, moral and quality standards. Family preservation must be achieved in order to save tomorrow's leaders.

Remember "What we do for ourselves dies with us, what we do for others in the world remains and is immortal" – Albert Pine
Purpose Driven
Empowering 2 Excel strives to empower each client to achieve his/her highest level of functioning to enhance their quality of life. Our community believes that this can be accomplished while still maintaining the highest ethical, moral and quality standards. Family preservation must be achieved in order to save tomorrow's leaders.

Remember "What we do for ourselves dies with us, what we do for others in the world remains and is immortal" – Albert Pine
---
Purpose Driven
Empowering 2 Excel strives to empower each client to achieve his/her highest level of functioning to enhance their quality of life. Our community believes that this can be accomplished while still maintaining the highest ethical, moral and quality standards. Family preservation must be achieved in order to save tomorrow's leaders.

Remember "What we do for ourselves dies with us, what we do for others in the world remains and is immortal" – Albert Pine